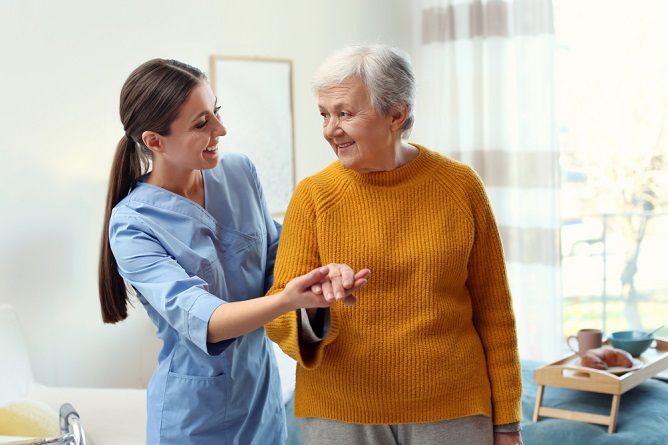 As our loved ones age, it can be difficult to determine when it's time for them to receive additional care.
However, at Valley of The Sun Home Healthcare, we know signs indicating a need for home care. These signs may include a decline in physical or mental health, difficulty managing daily tasks, or increased social isolation.
One of the most common signs is a physical health decline. This may include mobility issues, which decrease the ability to perform daily activities. Through home care, they can receive physical therapy, cutting the hassle of traveling.
Additionally, if your loved one has experienced a recent fall or hospitalization, it may be time to consider in-home skilled nursing to ensure their health, safety, and well-being.
Mental health is also an important consideration for home care services. If a senior is experiencing memory loss or confusion, they may benefit from caregivers or certified nursing aides who can provide emotional support and medical supervision.
Depression and anxiety are also common in seniors and can be addressed with the help of a compassionate and skilled caregiver.
Finally, increased social isolation can indicate that your loved one may need home care services. Seniors living alone or with limited social connections may be at an increased risk of depression and other health issues.
With our healthcare services care in Arizona, your family loved one can receive companionship to help them stay connected to their community.
If you notice any of the above signs in your loved one, it may be time to consider home care services. With us, you will get the guidance you need for the entire process. Our services for home health in Phoenix, Arizona, are always here for you.
Allow us to help you get started. Feel free to contact us!